Meet the Toniebox, an innovative smart speaker for little ones encouraging imaginative screen free play. When we first saw the Toniebox we were so excited, it's easy to see how little ones can be entertained for hours with the audio adventure that Tonies have to offer.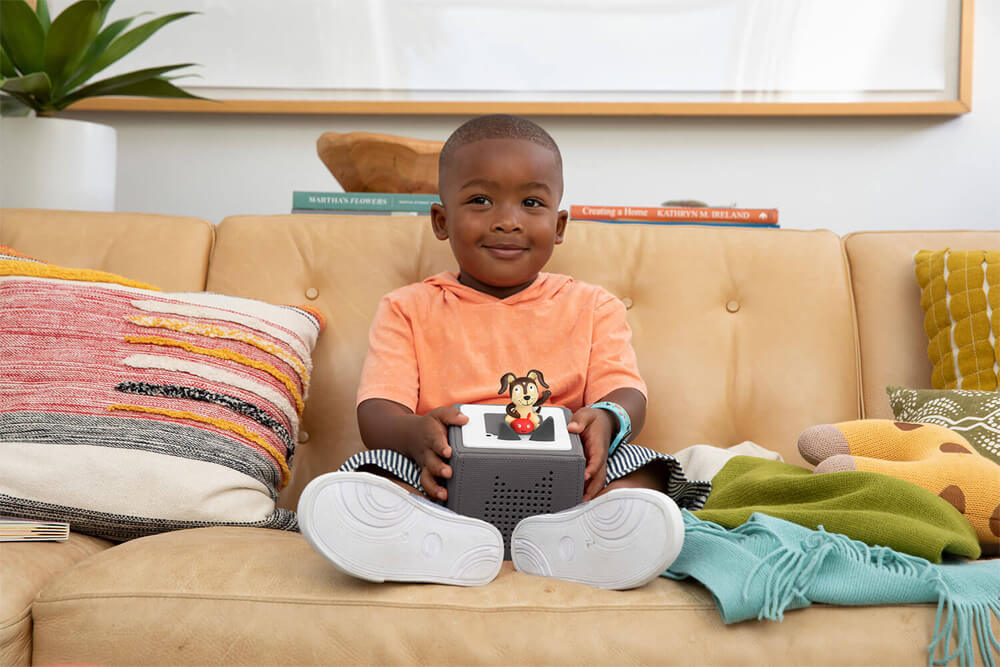 How does the Tonie box work?
The toniebox is user-friendly, after an initial set up using the tonie app, simply pop a Tonie on top of the speaker and the audio relating to that character starts playing. To alter the volume simply squeeze an ear and tap the sides to fast forward or rewind.
The box itself is soft yet durable and perfect for travel with a 7-hour battery life and space for lots of audiobooks and music that can be played without Wi-Fi access.
Tonies are a great addition to your evening routine too with bedtime stories to lull your little ones to sleep.
With a Toniebox Starter Set you'll receive a Toniebox, Charging Station and creative tonie! With the adorable creative tonie you can download audiobooks or even narrate your own stories. We think this is a wonderful feature for grandparents or parents who work away.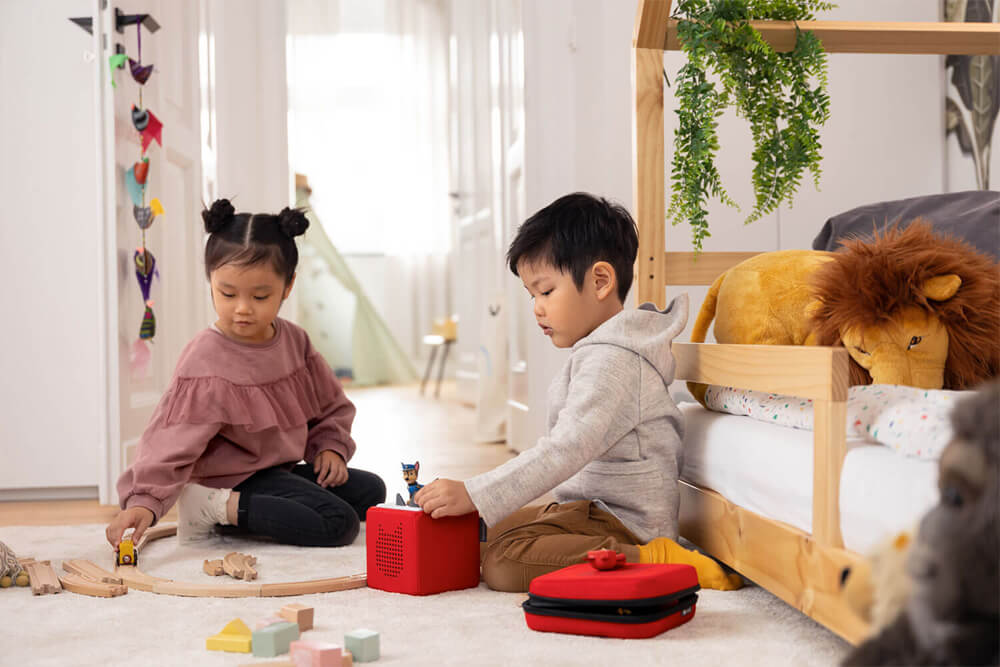 Looking for a bit of quiet time? Why not accessorise your toniebox with some matching headphones! You can also purchase a handy travel case if you're going to be travelling with your Tonies.
To give your Tonies pride of place in your little one's room you can also purchase shelves to show off your collection of Tonie Figures.
Tonie Characters
With over 120 hand painted Tonies Characters available, the hardest part is choosing which one to use! Choose from Disney, Classic Stories & Sounds, Julia Donaldson, Paw Patrol and National Geographic characters to name a few!
There are also Tonnies Bundles available that save your money and give your little one more figures, stories and songs to choose from.
For cuddling & listening there are Tonies Steiff Soft Cuddly Friends available which are adorable!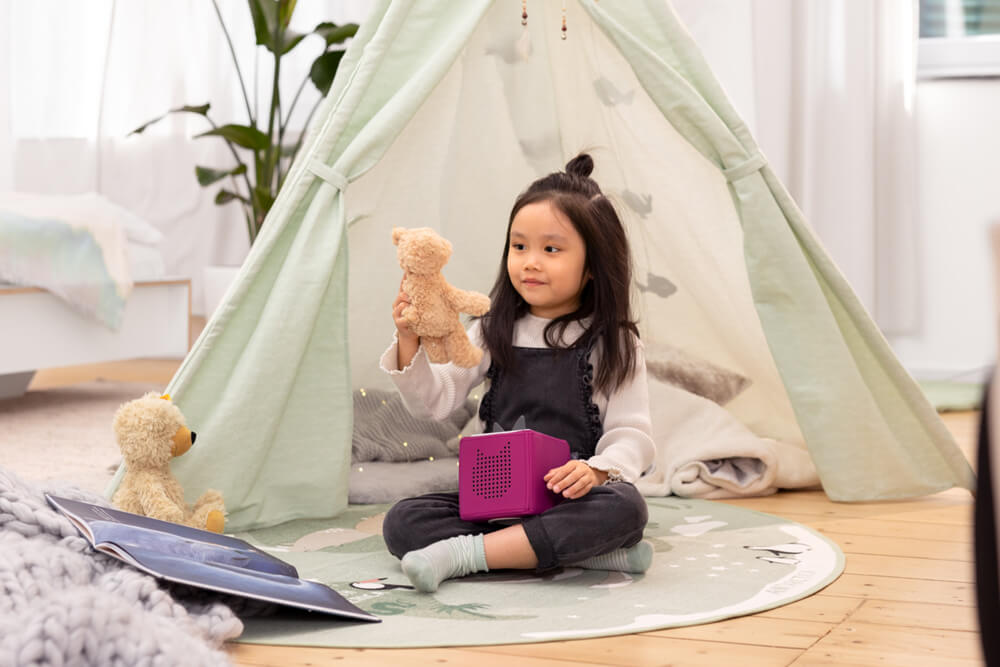 Our verdict? The Toniebox will bring songs, stories and joy to your family offering hours of entertainment from Breakfast until bedtime. We love that they offer an alternative to other modern technology with no screens in sight and with new Tonie characters being released regularly you know that your toniebox will be used for years to come as you collect your favourite characters.
---
---
← Back to the Blog