Twin Essentials by Mountain Buggy

Shopping for one Baby can be hard, Shopping for Twins, thats twice as hard right? Nope! Mountain Buggy have carefully curated a collection of Twin Essentials to provide a helping hand!
CHOOSING A TWIN PUSHCHAIR
There are lots of options available when expecting Twins or even Triplets! There are side by side pushchairs, or one behind the other - often referred to as tandem pushchairs. As with single prams features to consider when choosing double prams are whether you need a car seat to fit on the chassis, size of basket and how compact are they when folded. Twins prams will often parent and world face but can be quite large when folded. It's also very important to ensure that the pushchair folded down will fit into your car boot.
Mountain Buggy have two tried and tested side by side buggies that offer the perfect twin solution!
Mountain Buggy Duet
Ideal for families that love all-terrain adventures, but require the same footprint of a single buggy.
Mountain Buggy Nano Duo
The Nano Duo is incredibly lightweight, making it a breeze to manoeuvre and is super compact when folded.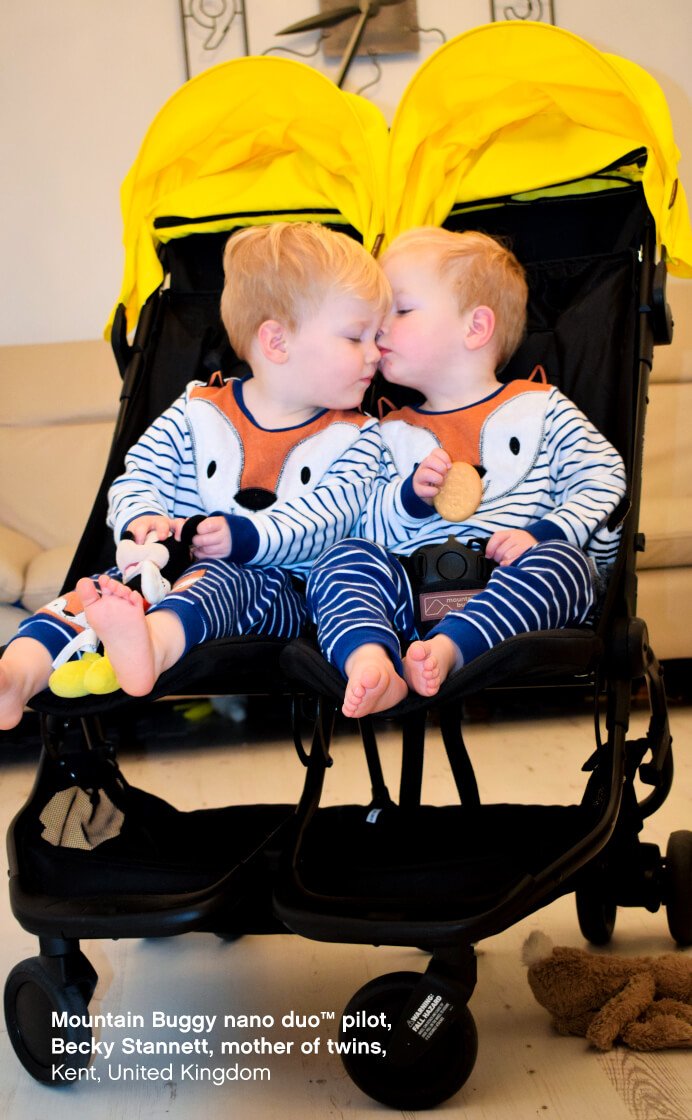 WHAT IS THE BEST TWIN LIE FLAT SOLUTION?
It's recommended to keep newborns safe and comfortable in a lie flat position up to the age of 6 months (or when your babies have good head and neck control).
Mountain Buggy have developed two new product designed to enhance the bond between the twins and parents.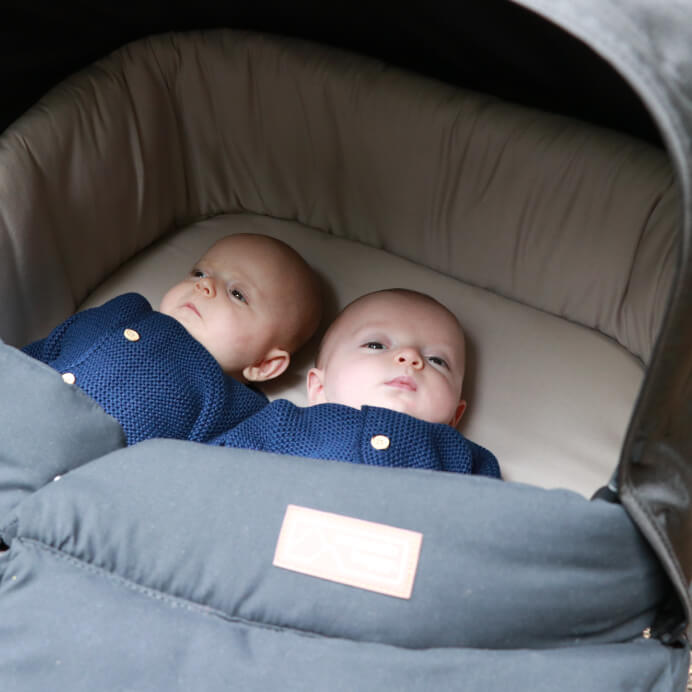 CARRYCOT PLUS FOR TWINS
The Mountain Buggy Carrycot Plus is a full featured, double sized carrycot that takes two newborns! The Carrycot can later be converted into a parent facing seat for twins. Compatible with the Duet and Duet as a single.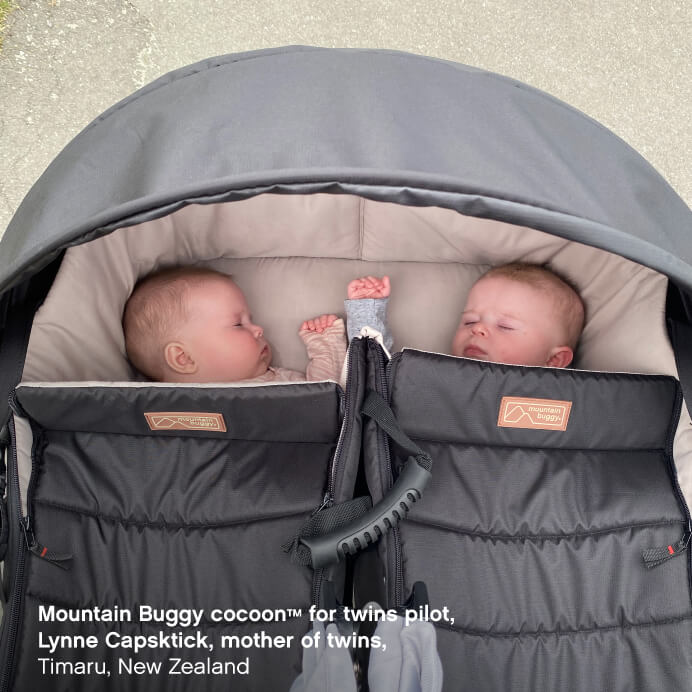 COCOON FOR TWINS
The Mountain Buggy Cocoon is a double sized and lightweight cocoon/sleeping bag that keeps your twins close and connected. The Cocoon is compatible with Nano Duo, Duet and Duet as a single