We were absolutely starstruck when we got our first glimpse of the Silver Cross Constellation Special Edition. With a polished bronze chassis, deep black fabrics and golden tones embellishing the plush quilted fabrics, the Constellation brings a touch of out of this world glamour to the Pioneer and Wayfarer pushchairs. Lets take a closer look at this cosmic collection…
Silver Cross Pioneer Constellation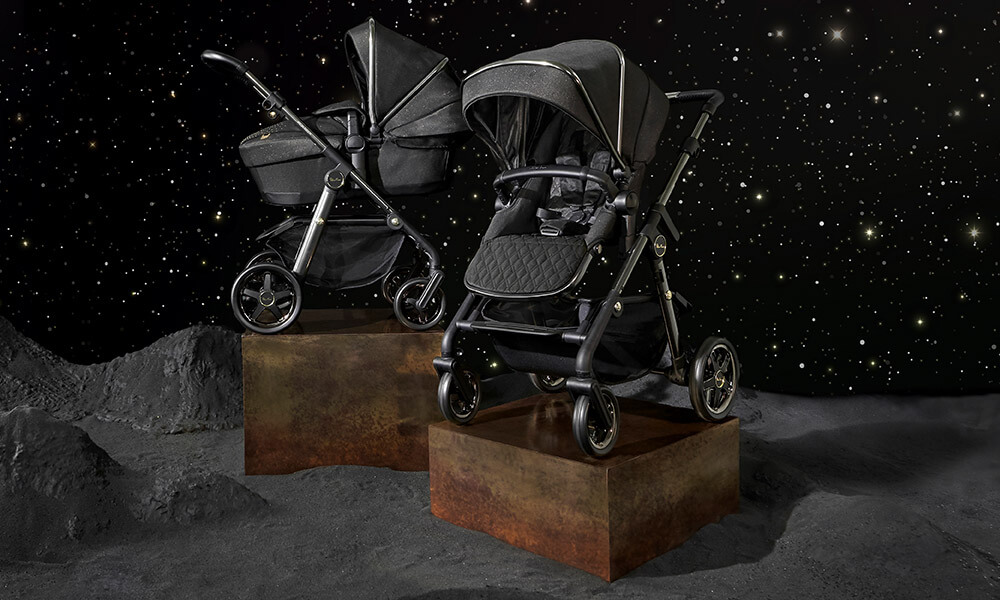 Stroll in style on any terrain with the Silver Cross Pioneer Constellation! Your daily strolls will be full of glamour with the golden tones against rich black fabrics embellished with metallic details. The pioneer features polished black all terrain wheels with a beautiful bronze chassis making the it comfortable to push on all terrains. Suitable from birth to 4 years, the Pioneer features a bamboo lined carrycot and large seat unit so your baby will be super comfortable on every adventure. The new Genius Harness with magnetic buckle makes getting your baby in and out of the seat unit easier than ever! This beautiful special edition also features a footmuff and rucksack changing bag which are beautifully co-ordinated to your travel system.
Silver Cross Wayfarer Constellation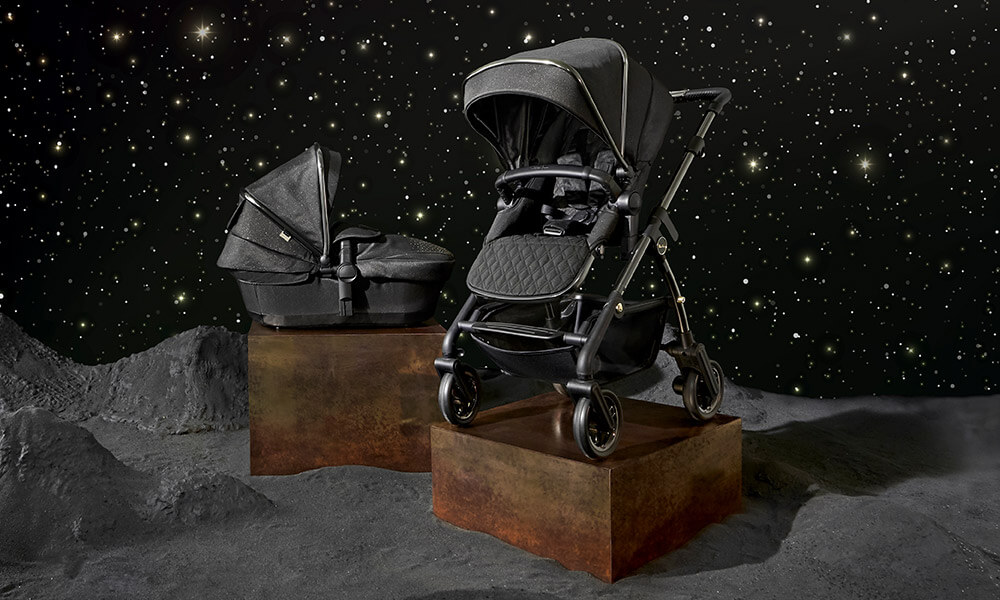 Perfectly suited to urban parents looking for a touch of cosmic glamour in their pushchair, the Wayfarer has all the same features as the Pioneer however rather than all terrain tyres, the Wayfarer has puncture proof, city wheels and is easily manoeuvrable for all your strolls around town. With the stunning bronze chassis, rich black fabrics with golden accents and beautiful golden embellishments the Constellation Special Edition will definitely turn heads.
Silver Cross Dream i-Size Constellation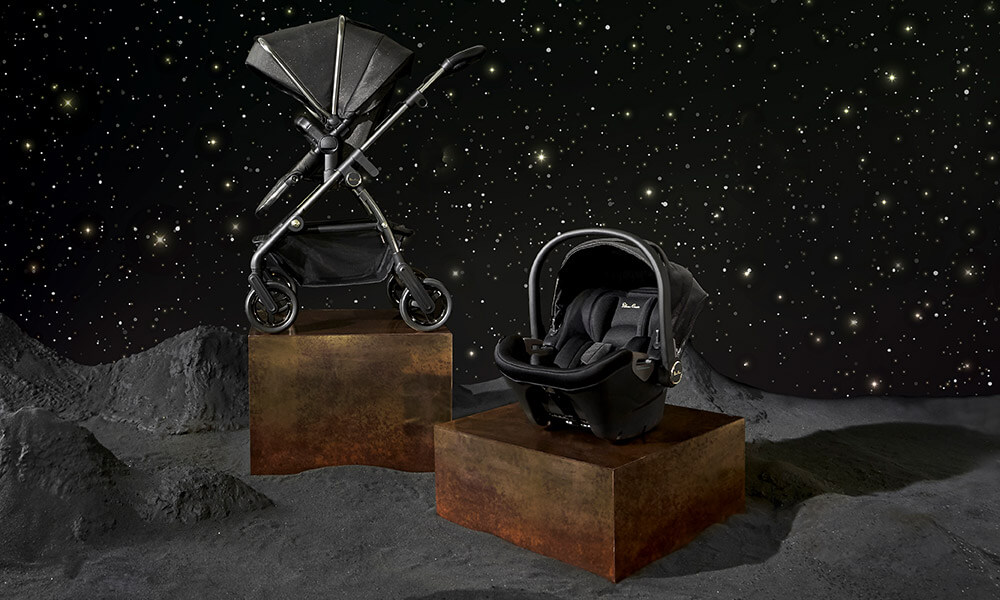 Included in the Special Edition Constellation Bundles, the beautifully co-ordinated Dream i-Size features matching fabrics and shimmering gold details. Dream i-Size + base is the safest infant carrier ever tested. Rated 'Very Good' by ADAC in 2020, the best-ever score so you can be certain that your baby is travelling safely from their very first journey.
Pre order Constellation now, landing late October.
---
---
← Back to the Blog