One system, four products. The Nuna NEXT System offers ultimate flexibility for your baby's first four years. Using only one base, the NEXT system has four travel solutions designed to grow with your family allowing you to choose the best car seat/s to suit your lifestyle. Let's talk more about the products that make up this innovative modular system…
Nuna BASE NEXT
The BASE NEXT is an essential element of the Nuna NEXT System. The base is compatible with two different infant seats, the PIPA NEXT & ARRA NEXT, as well as the TODL NEXT toddler seat and the CARI NEXT carrycot- we will talk more about the compatible seats later! Equipped with a 360-rotating feature, truck lock ISOFIX points, and quick-release buttons fitting the BASE NEXT into your car could not be easier! More importantly, the base is approved to R129 i-Size regulations and features a built-in crumple zone to minimise any effects in the result of a collision so you can be sure that your baby is travelling safely on every journey!
Nuna PIPA NEXT
The PIPA NEXT is a lightweight infant carrier which is i-Size compliant and features memory foam inserts to offer the best comfort and protection for your baby. Suitable from birth to 13kg, the PIPA NEXT is lightweight and travel system ready using adaptors! One of my favourite features from the PIPA NEXT is the dream drape which creates a shaded environment for your little one, perfect for when they are snoozing in their car seat!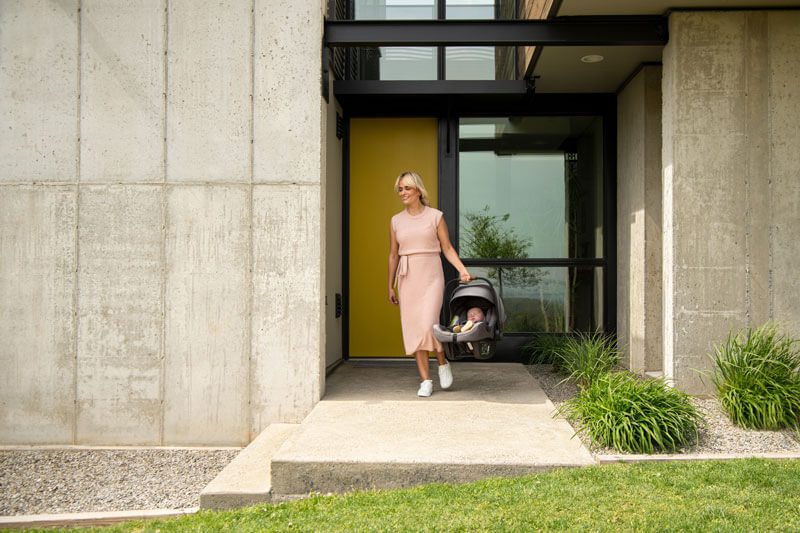 Similarly to the base, the PIPA NEXT is equipped with a built-in crumple zone to absorb the impact in the event of a collision. The true lock technology makes installation a breeze so if you need to swap the base between cars this is an added bonus! With the 360 rotation when used in conjunction with the BASE NEXT, the PIPA NEXT really does offer all of the convenience, safety and comfort you might need!
Nuna ARRA NEXT
The Nuna ARRA NEXT is another super lightweight infant carrier in this range however the ARRA NEXT has the added benefit of a 157° reclining backrest and adjustable headrest.
The ARRA NEXT must be used with the BASE NEXT and offers 360 rotation which is incredibly handy for getting baby in and out of the car seat!
With a heavy-duty shell and tailor tech memory foam padding the ARRA NEXT offers optimum side impact protection and is i-Size approved for even more peace of mind!
The Merino wool fabrics naturally control your baby's temperature offering ultimate comfort for every journey and are even environmentally friendly.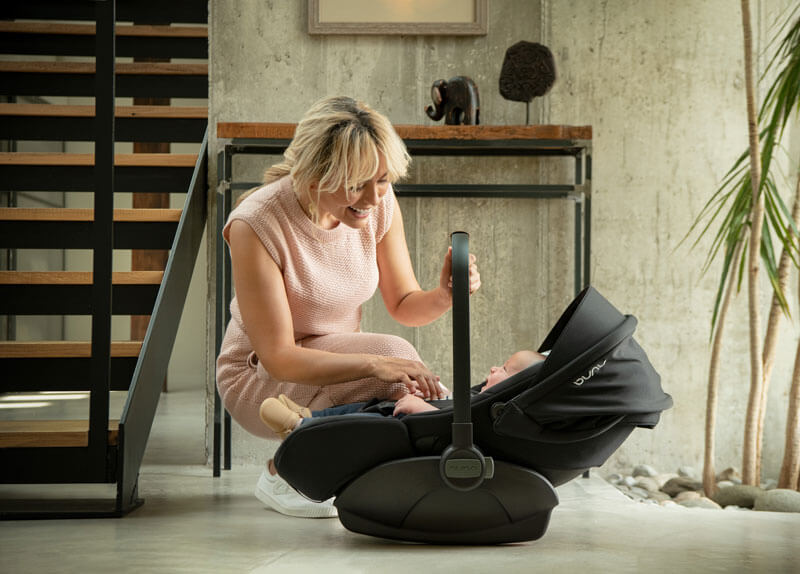 Nuna CARI NEXT
CARI NEXT is a carrycot that can be installed into your car using the Nuna BASE NEXT offering a snug and comfy lie flat travel solution.
Suitable from birth up to 9kg the CARI NEXT can be used with Nuna pushchairs to create a convenient travel system! With its UPF 50+ Canopy, Dream Drape and rear mesh panel provide the most comfortable environment for your baby on summer days! This innovative carrycot/car seat features a 3-point safety harness, infant insert and hard-wearing shell so you can be sure your baby is travelling safely on every journey!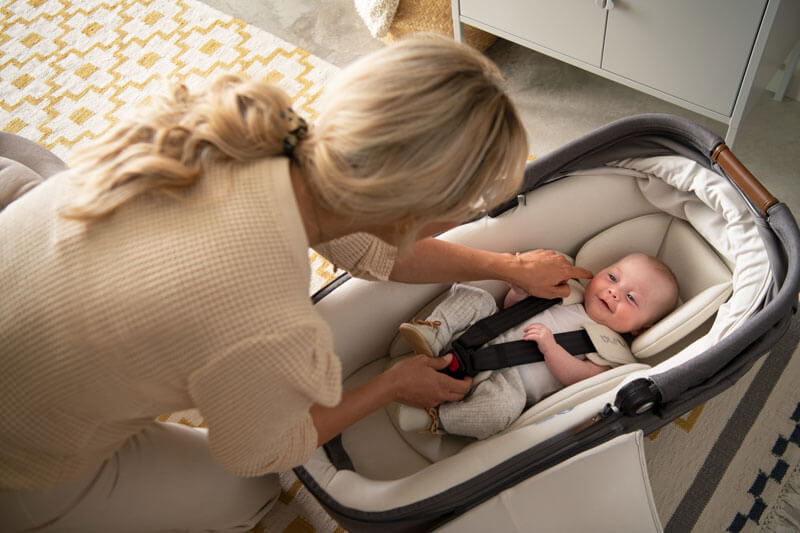 Nuna TODL NEXT
The final product making up the Nuna NEXT System is the TODL NEXT. A second stage car seat suitable from birth - 4 years the TODL NEXT is i-Size approved and features a durable shell lined with energy absorbing tailor tech memory foam, detachable side impact protection and a no-rethread five-point harness for optimum safety!
With your little ones comfort in mind, the TODL NEXT has removable inserts made from temperature regulating Merino Wool and offers five recline positions. The TODL NEXT is used in conjunction with the BASE NEXT which offers 360 rotation for easy loading/unloading which makes life so much easier getting little one in/out of the car seat!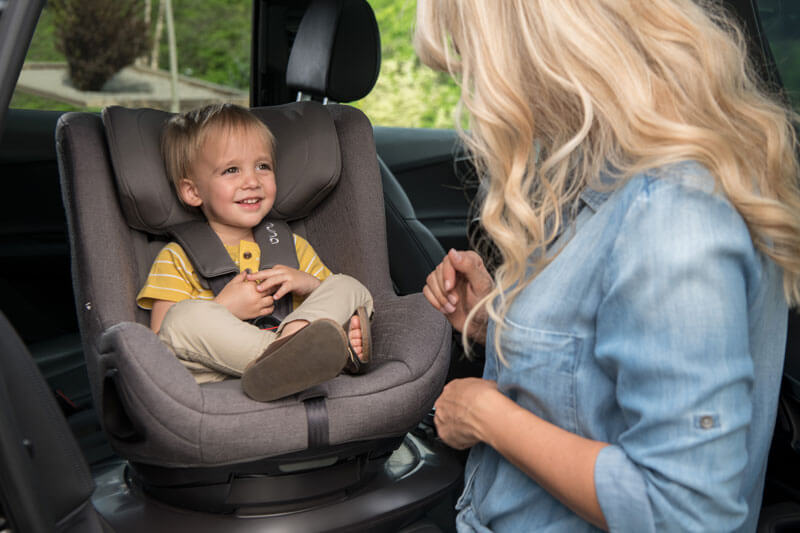 Shop the Nuna NEXT System here.
---
---
← Back to the Blog