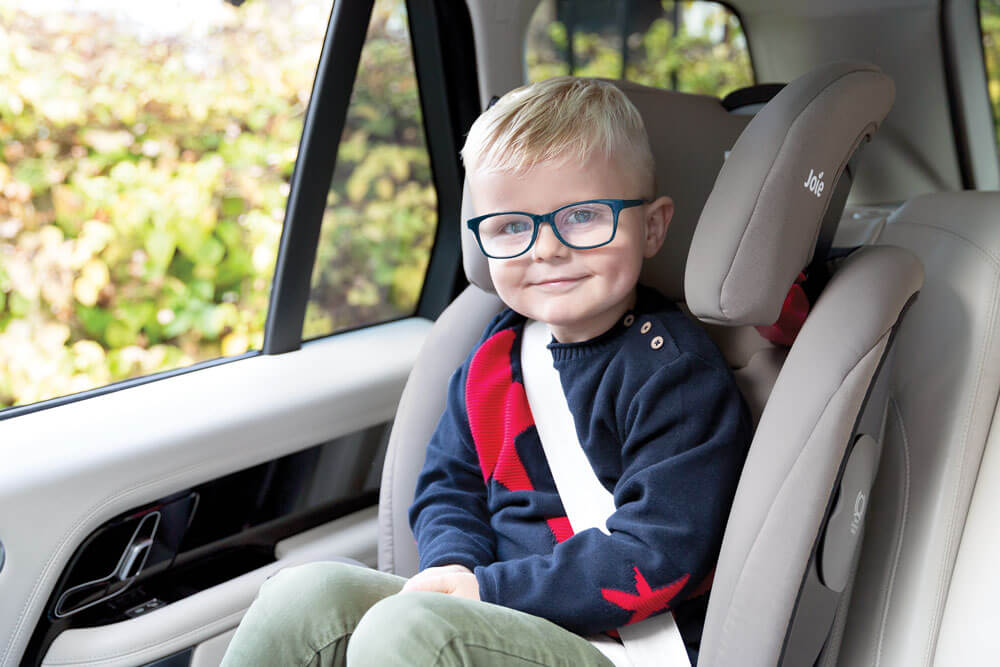 Meet every stage™ fx, the ultimate transporter with easy installation options and growth every way for every stage. Offering 4 seats in 1 – The Joie Every Stage FX is a group 0+/1/2/3 child seat starting rearward facing from birth to 18kg, and easily converting to a forward facing seat from 9-36kg. The Every Stage FX Transforms to fit with an adjustable headrest and AutoAdjust™ side wings which expand to custom fit your growing child all the way up to 12 years old. Every Stage features a 3-piece flexible insert which is customisable to ensure optimum comfort and fit as your child grows.
Designed with safety in mind, the Every Stage fx features side impact protection and easy ISOFIX installation when forward facing in group 1, plus ISOSAFE connection to keep seat securely in place in group 2/3 booster mode.
Key Features:
Suitable rearward facing from birth to 18kg/4 years
Suitable forward facing from 9kg to 36kg/12 years
6 recline positions: 2 rear facing and 4 forward facing
Side impact protection provides added security for the head, body, and hips
One-hand, 10 position height adjustable headrest
Grow Together™ multi-height headrest and harness system adjust simultaneously and require no re-threading of harness
Meet Joie stages™, a brilliant companion born to grow from birth to 7 years. Versatility that makes every adventure effortless. With 3 seats in one Stages is a Group 0+/1/2 car seat faces rearward up to 18kg, forward from 9-25kg, and is the only seat needed from start to seven years. Growing with your child the 5 position harness and headrest adjust simultaneously with just one hand! With side impact security the stages offers extra protection for your childs head, body and hips.
All Features:
Group 0+/1/2 car seat
Suitable rearward facing from birth to 18kg/4 years
Suitable forward facing from 9kg to 25kg/7 years
4 recline positions: 1 rear facing and 3 forward facing
Grow-with-me infant and head support are customisable for an ultimate fit at every stage
Side, mesh storage pockets for child's must-have travel items
---
---
← Back to the Blog