The Baby Carrier One Air Mesh from BabyBjörn ensures long-lasting carrying while providing maximum comfort for you and your little one. Its stylish upgraded design, pressure-relieving waist belt and generously padded shoulder straps allow you to carry comfortably for extended periods of time, making it easy to get out and about with your baby safe and close to you at all times.
Specially designed to accommodate babies straight from birth, the Baby Carrier One provides firm, adjustable head support for secure and proper support of the baby's head and neck. The padded seat is soft and snug, and little legs and hips are held in an ergonomically correct position that is recommended by paediatricians.
The Baby Carrier offers three front carrying positions and one back carrying position for when your little one gets older. Designed with convenience in mind, the carrier can be used straight from birth without the need for any infant inserts.
Suitable for infants aged 0–3 years
Versatile and long-lasting ergonomic carrying
4-way carrying: 3 front positions and 1 back position
Made from improved airy mesh fabric
Padded waist belt and shoulder straps for great back and shoulder relief
Soft and comfortable padded seat for your baby
Developed with pediatricians for proper support for baby's head, back and hips
---
Soft and airy mesh fabric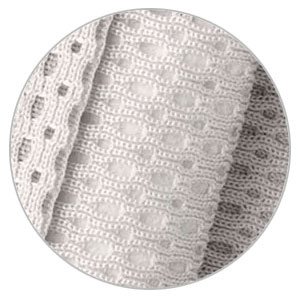 The mesh fabric has a number of popular qualities: cooling, quick-drying, durable, color-fast and firm enough to give good support to your baby's hips, back, neck and head.
---
Ergonomic leg position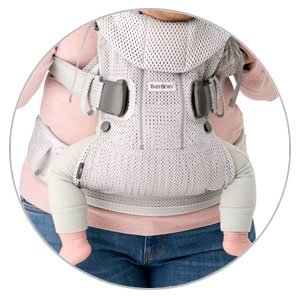 The baby carrier has a 32 cm seat area designed to give your child a proper, wide-leg position when you carry the child facing you.
---
Extra-padded shoulder straps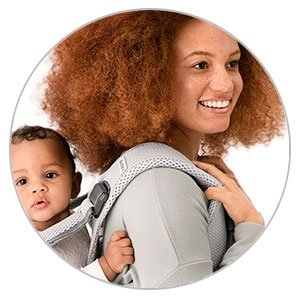 Baby Carrier One Air has luxuriously padded shoulder straps that relieve pressure on your back and shoulders, and make it comfortable for you to carry your child from newborn to up to the age of three years.
Carrier One Specifications:
Carrier One Weight: 950g.
Carrier One Dimensions: 29 x 1 x 58 cm.
Suitable from newborn to approx. 3 years.
Min. Weight/Size: 3.5 kg/53 cm. (8 lb/21 in)
Max. Weight/Size: 15 kg/100 cm. (33 lb/39 in)
Min. age for outward facing position: Aprrox. 5 months.
Max. weight for outward facing position: 12 kg/26 lb.