Searching for the ideal gift for your child can pose a challenge. At Pramworld we've compiled a useful list of what we consider to be an ideal Christmas toys for 2023 and you can find these on our website!
Tonies
The Toniebox is an innovative audio player that provides countless adventures! It is the perfect story time companion and can also be used to provide white noise and lots more nap time sounds and stories.
The included Creative Tonie allows you to record 90 minutes of music, audiobooks, or your own stories via Toniecloud or the Tonie-App. To help start their adventure straight away – the Creative Tonie is pre-loaded with 1 hour of songs and stories.
If you are interested in the Tonies Box - shop here
Kinderkraft Aveo
The Kinderkraft Aveo Tricycle features a unique 5-in-1 modular design, which makes the trike grow with your child from 9 months to 5 years. The Aveo Tricycle can be used an excellent alternative to a stroller, which will allow your child to develop their motor skills and coordination.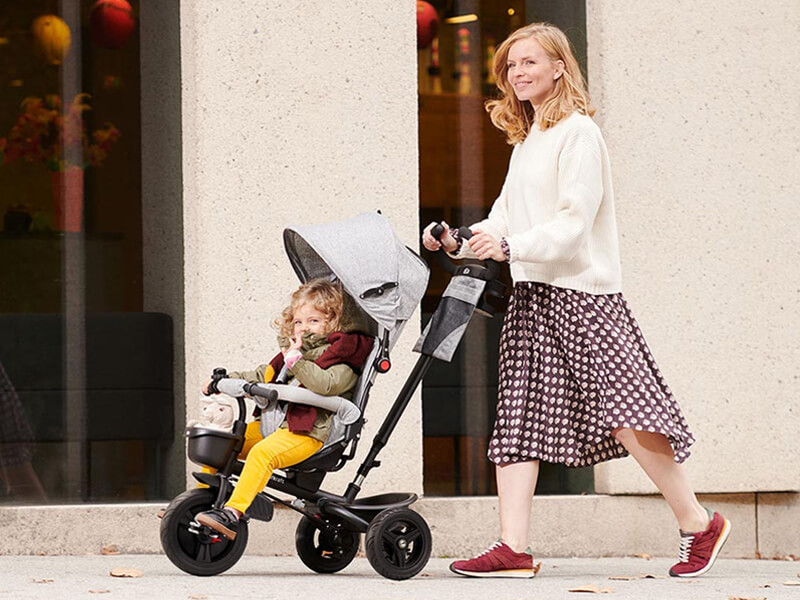 It's lightweight but durable magnesium alloy frame with swivel seat and puncture-proof EVA wheels offers various using modes to fit your family needs.
If you are interested in the Kinderkraft Aveo -
shop here
Egg Dolls Pram
Roma egg® Dolls Pram is a licensed reproduction of original egg® stroller suitable for children from 3 years and dolls up to max. 60 cm with elegant leatherette handle that adjusts between 60 and 78 cm. This realistic pram boasts the original design with lightweight foldable frame with genuine egg® logo and reversible seat unit that converts into deep carrycot with apron. The seat unit can be detached or folded together with the chassis just like in big egg® stroller. The egg® Dolls Pram also features 3-point adjustable harness, extendable sun hood and spacious shopping basket.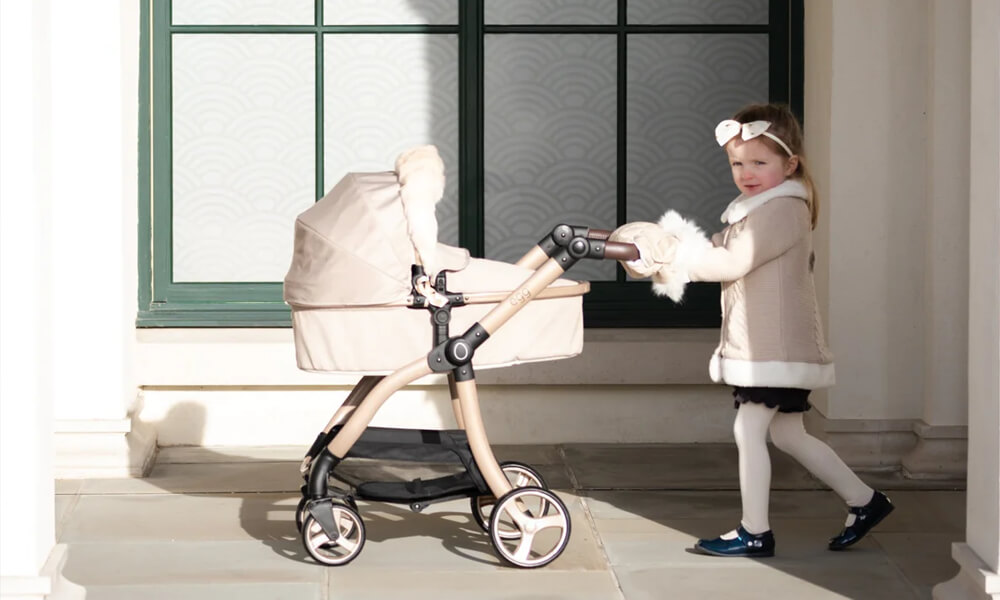 If you are interested in the Egg Dolls Pram -
shop here
Micro Scooter
The Mini Micro Deluxe LED is brimming with features that make it shine. Ingenious light-up LED wheels use induction energy to turn the power kids create as they scoot into bright white light. No batteries. No fuss. The adjustable handlebar and increased 35kg weight limit mean mini explorers can now start earlier and keep going longer. The colour pop anodised stem not only stands out from the crowd but survives the toughest of knocks.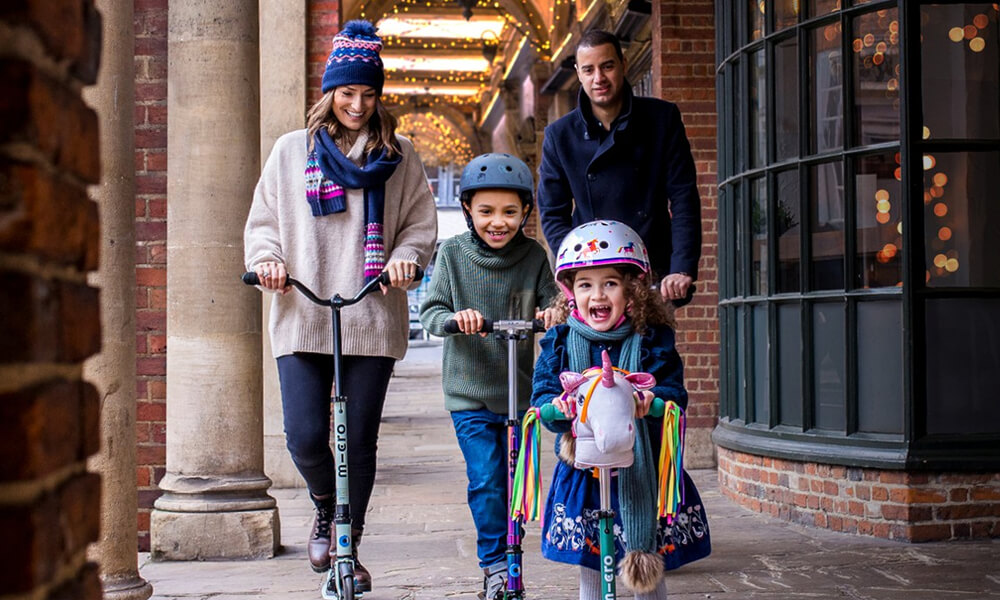 The Mini Deluxe LED has a footplate made from flexible PAGF (reinforced fibreglass) and a double-injected anti-slip silicone logo to help keep children's feet firmly planted, even in wet weather. With our innovative braking system that responds to the slightest touch, thermoplastic, toxin-free rubber handle grips that are soft yet strong and polyurethane, puncture-free wheels for endless adventures. The Mini Deluxe LED is the most refined and durable pre-school scooter in town.
If you are interested in the Micro Scooter -
shop here
BigJigs Rail Sets
Young children will adore the classic Bigjigs Road & Rail Train Set, a traditional country-themed wooden railway set complete with 80 individual play pieces to encourage imagination and creativity.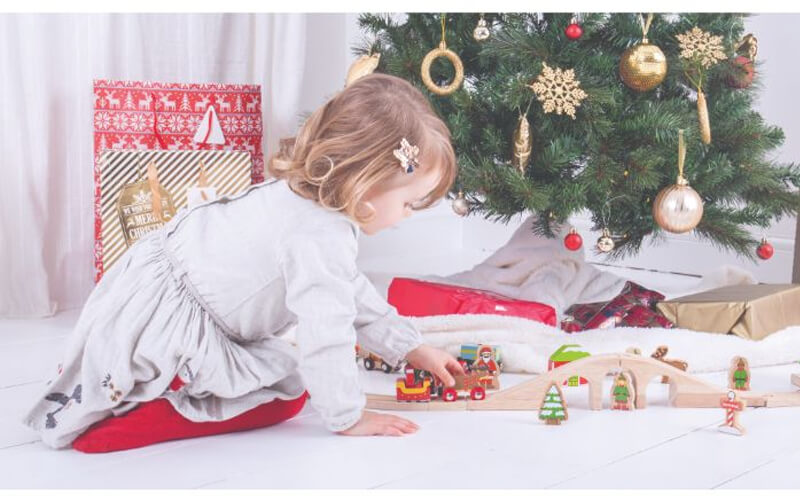 Wooden houses, cars, town and country folk plus bridge and a boat will keep creative young minds entertained with endless play scenarios and customisations.
If you are interested in the Bigjigs Rail Sets - shop here
---
---
← Back to the Blog