We are excited to announce the launch of BABYZEN's new winter accessories – YOYO skis and YOYO mittens! Designed for parents, these accessories will help to keep you strolling this winter, regardless of the temperature.
Time to talk about YOYO mittens…
Although winter can make getting out and about with children that bit harder, getting some well-needed fresh air for yourself and your little is so important. Thanks to YOYO mittens [add link to YOYO mittens], parents' hands can stay perfectly warm and cosy, even on long strolls or days out.
Designed with parents in mind, the YOYO mittens have been crafted from the same luxurious, high quality Sherpa-fleece as the YOYO footmuff, keeping hands warm when pushing the stroller, and allowing you to easily remove them from the mittens when you need to help your baby.
As the mittens can remain on the stroller thanks to the Velcro feature, you will never lose them again and they will be ready to use for next time too, which is super handy for getting out of the door quickly.
Clever features:
The YOYO mittens are made from water repellent fabric, keeping you dry when the weather begins to turn, and if they start to get grubby, you can pop them in the washing machine on a 30°C wash – just like all of the BABYZEN fabrics.
The Velcro fastenings have been designed to fit over your hands in the mittens, providing a comfortable and secure fit when pushing the stroller.
Universally designed – the mittens can be used on any pushchair!
What about YOYO skis?
Prepare yourself (and your pushchair) more than ever with the YOYO skis [add link to YOYO skis] – an accessory that will help you to transport baby even in the snow, without the worry of a runaway pram! As cool as the skis may be, they are predominately designed for safety and functionality during snowy seasons and to keep parents active, regardless of what winter brings. They provide the stroller with smooth, safe handling on the snow – perfect for those planning on travelling this winter.
How do they work? The skis couldn't be easier to use. Simply attach both skis to the two front wheels of your YOYO stroller and you're ready to go. Easy to remove when you no longer need them, pop them in your pushchair basket ready for next time, or store them in your YOYO bag to keep them safe.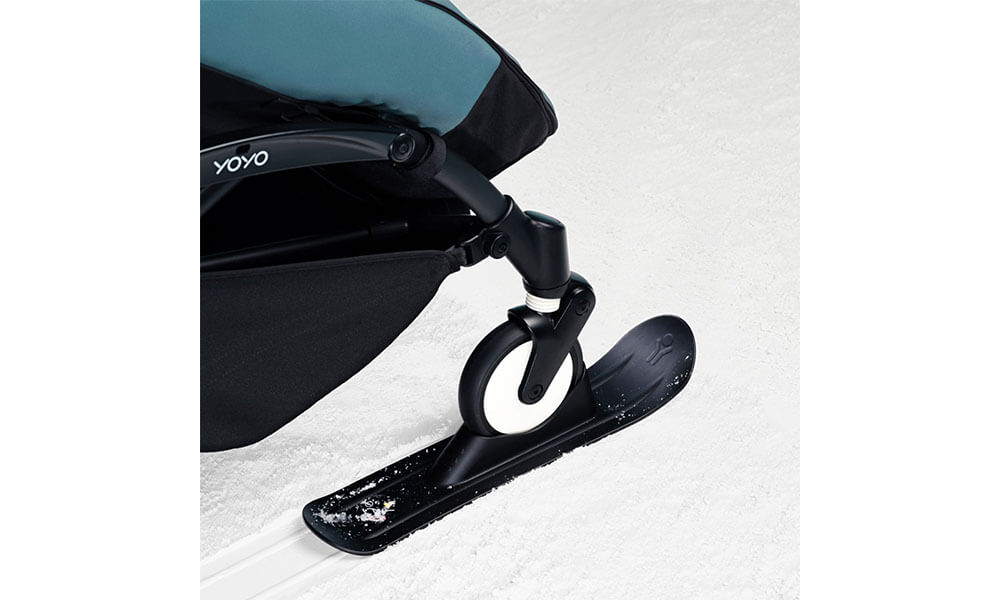 Whether your YOYO is set up for a newborn or a toddler, the YOYO skis are compatible with ALL YOYO models and set ups (apart from YOYO connect) – including YOYO bassinet, 0+ newborn pack and the 6+ stroller. Continue to fold your YOYO with the accessories attached whilst the stroller remains as compact as ever, perfect for storing away.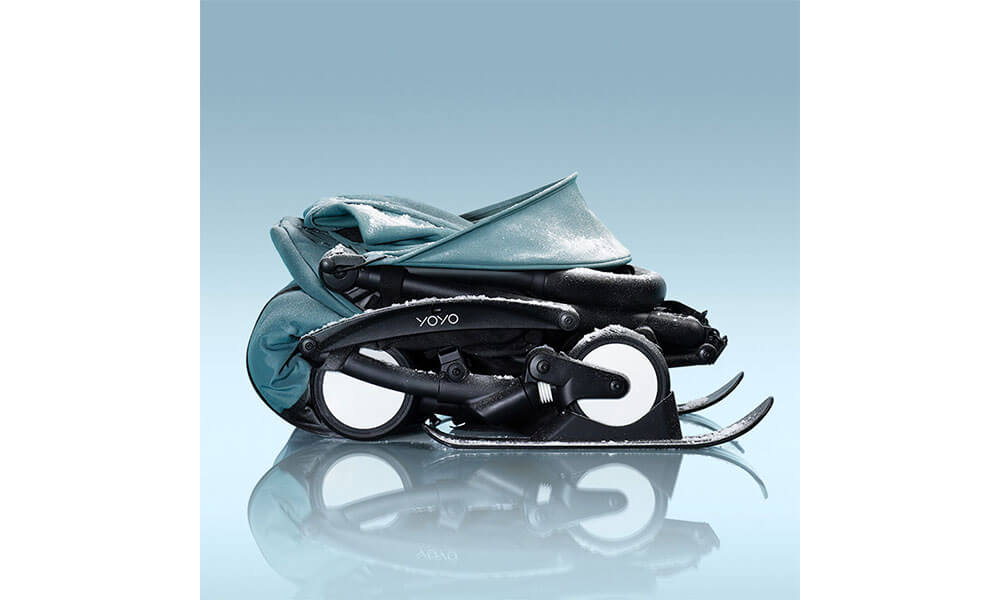 | | YOYO ski's | YOYO mittens |
| --- | --- | --- |
| Dimensions: | 42.4 x 10 x 6.4cm (16.5 x 3.9 x 2.4in) | 25 x 18 x 4cm (9.8 x 7 x 1.6in) |
| Weight: | 495g (1lb) | 245g (0.5lbs) without the carry bag |
| Colour: | Black | Only available in Black |
Stay as warm as your little one this winter with the BABYZEN winter accessories. Shop the whole BABYZEN range here
---
---
← Back to the Blog