Kinderkraft XMoov 3-in1 Travel System
The Kinderkraft XMoov is a modern multifunctional pushchair equipped with 2-in-1 seat/carrycot unit suitable from birth up to 22kg. It features durable steel chassis with large inflatable rubber wheels with shock-absorbers to provide an excellent ride in any terrain. Simple and the effortless folding system allows you to collapse Xmoov frame to a compact size. The frame itself features an adjustable handle, convenient central foot brake and spacious easy accessible shopping basket.
The XMoov seat/carrycot features a soft padded interior and large integrated canopy with air vent panel and weatherproof peek-a-boo window with magnet closure. One your baby is able to sit you can set transform carrycot to comfortable seat unit, which can be adjusted to one of the 3 recline settings, including lie-flat position - perfect for a little nap. The seat can be set in the world or parent-facing position. Soft padded 5-point safety harness and bumper bar secure your baby in place.
The Kinderkraft XMoov has high-quality washable fabrics and finished with eco-leather parent's handle and detachable bumper bar. The set comes with footmuff, rain cover, mosquito net, cup holder and a practical Mommy bag with changing mat and stroller clips.
This 3-in1 Travel System package comes with multifunctional Kinderkfarf Mink infant carrier suitable up to 13 kg. The car seat features a lightweight and durable shell lined by the stylish soft padded fabrics including infant insert and provided with a 3-point safety harness. The removable sun shield attaches to the adjustable carry handle, which can be set in 3 positions. The Mink has Maxi-Cosi® attachment points and can be installed on the pushchair chassis via car seat adaptors included.
Kinderkraft XMoov Pushchair features:
Suitable from birth up to 22kg
Durable and compact folding steel chassis
Finished with eco leather adjustable parent's handle and bumper bar
Big inflatable rubber wheels with all round suspension
Swiveling inflatable front wheels with locking mechanism
Two in one carrycot/seat unit
Three reclining positions
Integrated extendable sun canopy with mesh panel and magnet closing window
High quality washable fabrics
Soft padded 5-point safety harness
Rear or front facing seat unit direction
Large shopping basket
Easy to use footbrake
Includes Mommy Bag with changing mat and stroller clips, raincover, mosquito net, cup holder footmuff and Maxi Cosi type car seat adaptors*
Kinderkraft Mink Car Seat features:
Suitable from 0 to 13 kg (ECE group 0+)
Three-point safety harness with adjustable shoulder straps
Retracted to the back of the seat sunshield
Adjustable carry handle
Includes infant insert for the youngest children
Installation via 3-point car seat belt
Maxi-Cosi® connection type
Approved in accordance with ECE R 44/04 safety regulation
* car seat adaptors are compatible with the following car seats: Kinderkraft, Maxi Cosi®, Cybex® and are suitable for models such as: Kinderkraft MINK, Cybex Aton, Aton 2, Aton Q i Maxi Cosi Mico, Mico AP, Mico NXT, Mico Max 30, Citi, Cabrio, and CabrioFix.
Specification:
Unfolded pushchair frame dimensions: L110 x W60 x H92-116 cm
Folded pushchair frame dimensions: L42 x W62 x H75 cm
Carrycot dimensions (without hood): L90 x W40 x H22 cm
Seat unit dimensions: D22 x W32 x H44 cm
Car seat dimensions: L67 x W44 x H56 cm
Handle height: 92-116 cm
Footrest dimensions: D20 x W30 x H20 cm
Front wheel diameter: 20 cm
Rear wheel diameter: 30 cm
Pushchair frame weight: 8.5 kg
Carrycot weight: 5.5 kg
Seat unit weight: 3.3 kg
Car seat weight: 3.3 kg
Kinderkraft Yummy Highchair
Suitable from 6 months to 3 years, the Kinderkraft Yummy is a practical and comfortable highchair with durable and stable aluminium frame and easy to clean cover made of elegant faux leather. Featured with the adaptable height it can be simply matched with different standard dining tables. Adjustable 3 position backrest and footrest allow setting the chair in lying position.
Yummy chair is also equipped with a safety harness, and detachable foot tray with crotch bar and removable top. The accessory is easy to move around thanks to the front and rear rubber wheels, which are safe to the floor. You can fold it quickly into a standing position for convenient put-away and storage. The chair is manufactured in compliance with the requirements of EN 14988 safety standard.
Features:
Suitable from 6 months to 3 years
Durable aluminium frame
Adjustable height - 7 positions
Stable legs with hidden rubber wheels for easy transport
Comfortable seat with easy to clean faux-leather cover
Adjustablre backest and footrest - 3 positions
Five- point safety belts
Detachable and adjustable tray with a crotch bar and removable top
Quick and easy fold to standing position for comfy stotage
Manufactured in compliance with EN 14988 requirements
Specification:
Dimensions: L84.5 x W55.5 x 105 cm
Weight: 8.4 kg
Kinderkraft Lovi 3-in-1 Baby Crib
Suitable from birth up to approx. 6 months old, the Kinderkraft Lovi 3-in-1 Baby Crib is a practical and convenient accessory, which can be used in the home, garden and on holidays trips. The soft interior with mesh sides and washable mattress provide a super comfortable place to sleep and rest for the baby. The durable and robust steel frame ensures vital stability and enables a safe sway function like in the rocking cradle. Its lightweight construction plus compact folding, make it an excellent travel cot as well.
The crib comes with a bunch of additional accessories like removable and adjustable sun canopy with built-in mosquito net, which protect the baby against sun, wind and insects. The two plush hanging toys will keep your little one entertained. The included travel bag allows you to put the folded crib in for easy storing and transportation. The Lovi is easy to assemble and does not require additional tools
Features:
Practical 3-in-1 design: baby bassinet, rocking cradle, travel cot
Suitable from birth up to 9 kg, approx. 6 months old
Lightweight but robust steel construction
Compact folding
Soft interior with mesh sides
Washable mattress
Removable & adjustable canopy with mosquito net
Two plush toys
Includes convenient travel bag
Tested and approved according to EN 1130
Easy to assemble (no additional tools required)
Specification:
Dimensions (open): L88 x W61 x H85 cm
Dimensions (folded): L19 x W61 x H65 cm
Bassinet size: L78 x W41
Matress size: L78,5x W39,5 x H2,5 cm
Kinderkraft Luno Mat
The Kinderkraft Luno Foam Puzzle Mat allows you to create a super comfortable insulated, waterproof and anti-slip baby play surface of total area up to 150x180 cm. It features elegant chessboard design with curved outer edges, which make it will fits to any nursery or room. The set includes 30 large puzzle elements made of BPA free, non-toxic and non-flammable foam, which is 100% safe for your baby. The mat can be assembled in various configurations and even three-dimensional cubic shapes to ignite your child's imagination. The Luno comes with convenient bag for easy storage and transport.
Features:
Suitable for children from 3 months
Perfect fits any nursery room
Consist of 30 large easy to assembly puzzles
Creates up to 150x180 cm play area
Anti slip surface
Ensures full insulation from the floor
Elegant chessboard design with curved outer edges
Allows various configurations to ignite child's imagination
Made of BPA free, non-toxic and non-flammable foam
Waterproof and easy to clean
Includes convenient storage bag
Specification:
Dimensions (fully assembled): 150 x 180 cm
Packed dimensions: L34 x W40 x H36 cm
Puzzle size: 31.5 x 31.5 cm
Thickness: 1.2 cm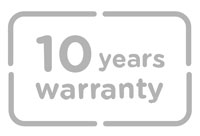 The Kinderkraft is notably convinced of the high-quality products they provide, that offers its customers a 10-year warranty. Fill the registration form on www.kinderkraft.com within 30 days from the date of purchase and you can enjoy long-term protection.
Mainland UK Delivery Options
Orders £50.00 and over - Standard (DPD) 1-2 Days - FREE
Orders below £50.00 - Standard (DPD) 1-2 Days - £6.95
Orders below £50.00 - Standard Delivery (Hermes 2-3 day) - £3.95
The following postcodes are sent on a standard 2-3 day delivery:
IV(All)
KW(ALL)
PA20-PA99
TR21-25
ZE(ALL)
KA27-28
HS1-9
G83
AB30
AB39-AB40
Unfortunately, we are unable to deliver to BFPO numbers.
UK Highlands, Islands and Northern Ireland Delivery Options
All UK Highlands, Islands and Northern Ireland Orders are charged at a flat rate of £8.95 (sent with DPD)
Channel Isles – all orders sent at a flat rate of £19.95
The following postcodes are UK Islands and Ireland:
BT(All)
EI(All)
IM(All)
DPD Predict Service
Never miss a parcel delivery – for orders sent via DPD you will be notified by text and email on the day of despatch and again on the day of delivery offering a one hour time-slot. If you're unavailable during this time you have the option of re-arranging your delivery date, or for your delivery to be left with a neighbour.
Download the DPD Predict app and nominate a specific neighbour, your chosen safe place or collect the parcel from your local DPD pickup shop. Please note that a signature is required for all DPD deliveries.
Direct Deliveries from Supplier
Where a product states direct delivery, this will be fulfilled by the supplier directly from their warehouse. Each supplier has a different delivery service. Please contact our sales team on [email protected] for any queries regarding direct deliveries.
Please note that we can only deliver furniture to mainland UK, excluding the Highlands of Scotland, Islands and Ireland. We are unable to accept orders for International delivery.
International Deliveries
From the 1st January 2021, Winstanleys Pramworld will no longer ship items internationally, However - a number of our customers use parcel forwarding service such as forward 2 me.
Parcel Forwarding Service

For delivery outside the UK, a number of our customers have used forward2me, the top-rated Parcel Forwarding Service. forward2me offers a choice of premium courier services including DHL, UPS, DPD, TNT & Whistl to forward parcels to over 200 countries at very competitive prices.
Other services include a Combine and Repack Service where you can make lots of purchases and ship as one to save on international shipping costs. For more information including independent customer reviews please visit the forward2me website or watch the how it works video.