The BERG Favorit is a trampoline designed especially for years of safe enjoyment for children and adults alike.
Rectangular Design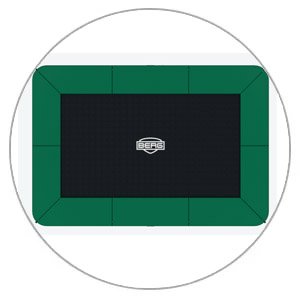 The rectangular trampoline is designed for jumping over the entire length and more controlled jumping and are used by top Olympic games performers. The shape and compact size of only 2.8 x 1.9m means it will fit in most gardens or spaces.
---
GoldSpring Solo Springs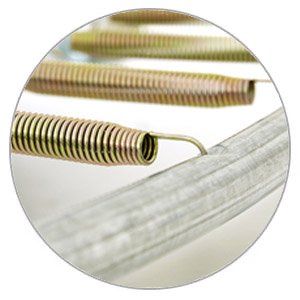 BERG Favorit trampolines feature long and flexible galvanised GoldSpring Solo springs with a resistant zinc coating for even jumping.
---
Protective Edge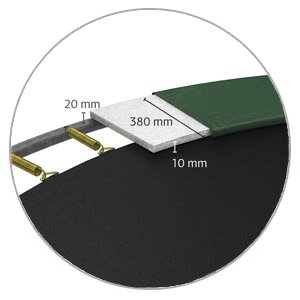 The UV4-resistent protective padding is 20 mm thick and 38cm wide to provide optimal protection and it features an upper and lower layer of 0.55mm thick PVC for extra long lasting safety.
---
Strong Frame
The high quality frame is galvanised with a zinc layer and incredibly rustproof to ensure it stands the test of time. The frame is 42mm in diameter and 2mm thick for jumping enjoyment over the years.
---
Safety Net Comfort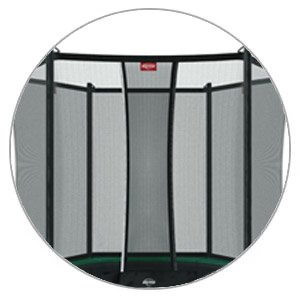 The Safety Net Comfort features the finest netting and a thick layer of foam and strong pole covers surrounding the poles to ensure maximum safety and provide protection against the weather. It is built solidly, very easy to attach to the trampoline and includes a self-closing entrance.
---
InGround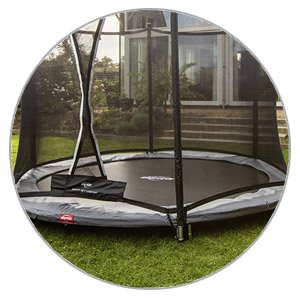 With a low step-on height for easy access, the InGround edition of the Favorit is built into the ground so you can just step on and it can blend into your garden.
---
Longer Lifetime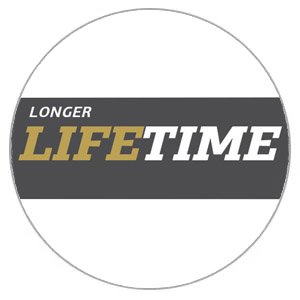 BERG boast a fantastic warranty period on the Favorit trampoline with 8 years on the frame (on registration) and 2 years on the protective edge, jumping mat and springs.
---
Features:
Suitable from 6 years old
Compact at only 2.8 x 1.9m - designed especially for smaller gardens
GoldSpring Solo springs for flexible jumping
Protective edge with thick PVC upper and under layers for long-lasting use
Galvanised frame
Jumping mat made from resilient woven material
Safety Net Comfort – self-closing entrance and foam surrounding the poles
Rectangular design for jumping over the entire length and more controlled jumping
Built into the ground with a low step-on height for easier access and to conceal in the garden
Diameter: 280cm
Height: 207cm
Number of springs: 44
Entrance height: 27cm
Test weight: 350kg
BERG provides 2 years warranty* for all go-karts and trampolines. Register your BERG product within 1 month after purchase to receive 3 years of extended warranty on your go-kart or trampoline (except for the BERG Go², 1 year of extended warranty is applied if you register your BERG Go²).
Terms & Conditions apply on BergToys.com